Hi, I have a great gift idea. Trendy emoji shirts at veemoji.com
Board games are great sources of family fun, and can be enjoyed by children and adults alike. Finding a game that really matches their personality can make the present even more meaningful
Luxury beach accessories make great gifts all year round for all types of women. Every woman likes to have nice new summer accessories to stroll down the beach in.
Nautical has been a popular fashion style this last couple of years for summer.
http://www.black.co.uk/department/beach-accessories-10298.cfm
I particularly like the Nautical Navy and White Striped Cotton Bag from Black.co.uk.
For women who love a bit of luxury in their life, why not buy her a scatterd wrap with Swarovski Crystal in Cashmere and Silk?
This ideas makes a wonderful gift for any lady and is useful in times of special occasions.
Great Clubs provides affordable and quality beer in monthly 12-pack shipments.  Each shipment comes with four individually selected beer brands and styles from microbreweries throughout the USA.
Link – http://www.greatclubs.com/beer-of-the-month-club/
Price: $39.95 per month or $239.70 for six months
by
JimH@greatclubs.com
I think super idea is nude photos of your self for your boyfriend in Nude Art Photography Studio. While you are still young and have good body you can let professional photographer take good photos of you. Then you can print them out and put it on the the wall. Photos should be artistic and anonymous. More about the body. So when conservative person walks in to the room they cant reconize who is on the photo. It will be sexy.
I used aktifoto studio. And was quite happy with results.
Balloon Ride
Why not go for an adventure? Take a balloon ride to the sky. Richard Branson has done it many times and has gone extreme. It can be quite scary being up there with no walls, sitting in a basket in deadly heights. It will be memorable event in any case and difficult gift idea triumph .
If you have lot of fun loving and outgoing friends then you can make a short 3 minute movie et the party.
Hire a friend or someone who knows how to use a camera and knows how to edit. Everybody can participate and help to figure out what the story can be and what role people want to play. You can have lot fun and keep it simple. You can use different things around your house like weird clothes for costumes and so on.
Later when it is all edited together it will be fun to watch and can always be remembered.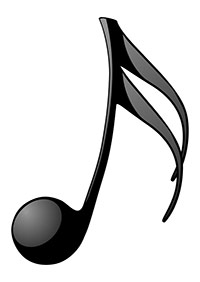 If you are short on money and can play musical instrument then it can be good idea if you write a song for gift receiver. If the song is about gift receiver then that can be quite flattering. How many people can say that there is song written about them. Also it would be good idea to record it on a tape or cd as an physical present so when you present your song you can also give it as a present so it can be listen later.
Buy some nice looking bowl.. best if it is made of glass or some other see through material. Then go to forest or your friends garden and fill it up with different fruit like strawberries, cherries, blackberries and so on. Value to this present comes from your effort to find and pick all these fruits. Off-course if you go to super market and buy all those fruits then it does not have same value. This present would be best for someone who you love and care about and does not care much about materialistic values.